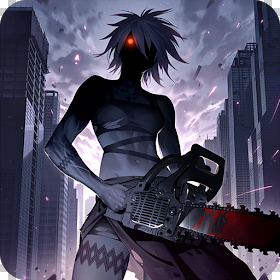 #Online Game#
* Black Survival aims to be a fair and competitive game without Pay to Win elements!
* Please contact us at https://archbears.helpshift.com regarding install errors or other bug-related problems.
* Game Introduction
"Real-Time Survival Game played by 10 people on a desert island"
1. PvP game played for roughly 20 minutes. Fights are easily done with a single touch.
2. Island is divided into 22 areas; including Hospital, Forest, Beach etc… As time passes, they turn into Restricted areas, narrowing the battlefield.
3. Fencer, actor, doctor, police, hacker, cook, student and more! There are over 35 kinds of different characters to choose from.
4. Gun, Bow, Hand, Blunt, Blade and more! There are total 7 weapon types, each with their own strategies.
5. Hundreds of different ingredients are hidden over the island that can be used to craft over 600 types of weapons, tools and foods.
* Gameplay
1. Find different ingredients and craft a better weapon!
2. Hunt wild animals and level up!
3. Run away from ever expanding Restricted areas!
4. If you want to survive, get stronger faster than everyone else. Kill the rest!
[App Permission Guides]
1. External storage; Read, Write permission
– Used to attach screenshots for customer service request.
– Used for smooth Rewarded Video Ads experience.
2. Device information and Google account access permission
– Used for game account synchronisation and data preservation.
– Used for notification when response arrives to customer message.
—-
Developer contact
Company :Archbears
Address : Gangnam-Gu, Seoul, Republic of Korea
Screenshots Of Black Survival Apk Download v5.2.03 Latest Full
Game Requirements:
Android – 4.0+

Version – 5.2.03

Size – 54 MB