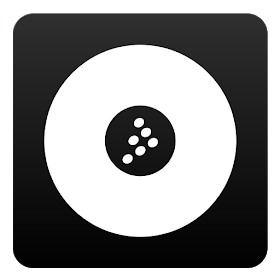 The 1st pro DJ app on Android, downloaded by millions. Mix tracks in perfect sync on a powerful audio engine. Engineered & designed by Mixvibes, digital DJing pioneer for 15 years.
FULL VERSION, ALL FX INCLUDED – NO ADDITIONAL PURCHASES, NO POP-UPS
***Due to copyright reasons, recording mixes with streamed tracks from SoundCloud is not possible.
"Cool piece of work" – DJ Mag
"An impressive app" – The Guardian
"Challenging our notions of what can be done on a touchscreen" – Android Police
"Good looks, great sounding FX, great sync engine, 'slip' mode, proper loops and cues" – DJ TechTools
/// MIX IN PERFECT SYNC
• Accurate BPM detection of your music, down to the last decimal
• Ableton Link: ​sync Cross DJ Pro with Remixlive, any Link-compatible apps or with Ableton live.
• Stable sync: one-press and the 2 tracks never go out of phase
• Quantize mode: hot cues & loops are automatically set on the beat
• Customizable, manual pitch range (4 to 100%)
• Progressive, manual pitch bend
• Waveform view: parallel waveforms for pitch-bending
• Accurate beat-grid editing: make any track sync properly
• Split audio: pre-listen your music tracks before mixing them
• Automix: Cross DJ mixes your tracks & play music automatically, from any sources (playlist, album, etc.)
/// OUTSTANDING AUDIO PERFORMANCE
• Realistic scratch sound – as on real turntables
• Low latency: music reacts instantly to your actions
• Audio FX: Hi & Low-Pass, Echo, Delay, Flanger, Chopper, Roll, Phaser, Brake & much more (In-App Payement)
• Loops (16 to 1/32), slip loops, 16 large hot-cues pads
• Sampler: 72 samples, synced to the main player (In-App Payement)
• Record & play your own samples
• Record your mix & share it to SoundCloud, Mixcloud, Facebook & Twitter
• Keylock mode: change BPM without affecting the tone
• Key detection: detect the key of the songs and know which tracks sound good together
• Autogain: automatically equalizes the levels of 2 tracks + Autosync
• External mixer: control EQs and crossfader with hardware mixers
• Supported MIDI controllers: Pioneer DDJ-SB & DDJ-WeGO2, U-Mix Control 1&2, U-Mix Control Pro 1&2, Gemini Mix2Go. MIDI control is now compatible with Android M
• Multichannel audio on devices running Android Marshmallow
/// INTUITIVE INTERFACE
• Industry standard DJ setup: 2 decks, crossfader, Cue/Play/Sync buttons
• 3-band mixer with DJM EQ preset
• Separate tabs: swipe to display different panels on each side
• Mix SoundCloud: explore, play & mix all SoundCloud
• Big waveform view: scratch & see the music + set cue accurately
• Sort your music library by title, artist, album, BPM or length
• Play MP3s, AAC, FLAC & more
• Separate tabs: swipe to display different panels on each side
• Navigation by folder
• Portrait mode: big single player
• Change each deck's color: blue, orange, red, yellow, green, purple, pink
• Large pads & controls
• Optimized for mobile & tablet
• Optimized for Intel processors
Minimum configuration required:
• Android 4.1
• 4″" screen
• RAM: 1GB
• Dual-core processor"
/// WATCH CROSS DJ PERFORMING
Mix with an external mixer: http://youtu.be/oZnSzX_UnkE
Pioneer DDJ-SB: https://youtu.be/XRAao2CFfQc
Pioneer DDJ-WeGO2: https://youtu.be/KRP_Cy3jQM4
MIDI control: https://youtu.be/5ocke5GDg78
Mixcloud integration: https://youtu.be/pzKrExmY2Po
Street DJing: https://youtu.be/q2nokB3qxPU
User videos: https://www.youtube.com/playlist?list=PLj1938JIqZA4VjrPLgvJtiLFyFIvwaw6H
/// FOLLOW MIXVIBES
YouTube: www.youtube.com/mixvibes
Twitter: https://twitter.com/mixvibes
Facebook: www.facebook.com/mixvibes
Check out Cross DJ for laptop: www.mixvibes.com/crossdjmacpc
Screenshots Of Cross DJ Pro Apk Download v3.5.4 Donated Full
Cross DJ Pro App Requirements:
Android – 4.4+

Version – 3.5.4

Size – 32 MB