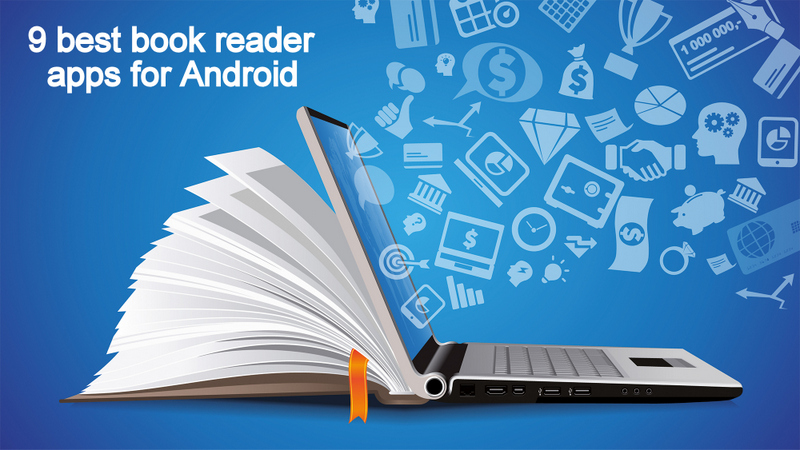 A good reading app doesn't require a lot of system resources and won't use too much battery power to run comfortably in Android. Also, they don't require any kind of internet connection, so you can read anywhere at all.
Actually, we highly recommend turning off LTE/4G while you're reading. This not only saves you a ton of battery life but also saves you the hassle of social media notifications and allows you to immerse yourself in the plot of the novel.
---
eReader Prestigio
The eReader Prestigio uses a material design that's pretty standard on any Android device, so you'll immediately understand how it works.
What makes this app special is the built-in translator. This is a very handy tool if you are learning a foreign language by reading books in English, for example. It is an excellent aid to expand your vocabulary. And it's especially useful when you don't have to take your eyes off your reading.
---
Librera
If you like to collect books into a neat stack, Librera is probably the one for you. The app lets you create and manage your library, browse through the covers so you can easily find the books you want, or tag your favorites.
It's easy to set your night mode color that suits your eyes and makes for comfortable reading. If you want to use a different background, this is also possible.
A pop-up window that allows you to select the exact page you want to go to. There's also a preview of the page you're trying to find. You don't have to go through the whole book to find the one page that has the best moment from the book.
---
FBReader
FBReader supports AZW3, EPUB (up to EPUB3), fb2, RTF, HTML and even text documents. The app uses the cloud service Google Drive to sync books between devices. Also worth noting is the user-friendly interface. It's a bit old-fashioned, but it's pleasing to the eye and easy to use. It even has gesture support.
FBReader supports more than a dozen file formats and even MP3 files for audiobooks. You'll have four themes, customizable reading options, a translator for five languages, and OPDS support. There is also text-to-speech translation, although quite mediocre. The user interface is quite good. This app will come in handy when studying. After all, those who read a lot do not wonder who can do essays for me, they can do it themselves, as a rule.
---
PocketBook
PocketBook is one of the oldest e-book reading applications, but don't let that fact mislead you. It has enough features to justify its presence on this list. It has support for the most common file types, comics, and even Adobe DRM and PDF. You can highlight text, export notes, lock screen orientation, and more. There is OPDS support for those who need it.
The latest update adds support for AZW and AZW3 format and has a new design with customizable book list widgets on the home screen. In addition, it is possible to create your design themes. Google Drive and Dropbox can be used to upload books all at once.
---
Media365 Book Reader
The Media365 Book Reader is a must-have app for every book lover thanks to its many features and extended format support. It supports about 50 different formats and imports EPUB and PDF files. In addition, there is a clever feature to add "shelves" to categorize books.
---
Moon+ Reader
Of course, many people just want to read books and don't care about other features, but if you're a student, you'll appreciate the marker feature that is included in Moon+ Reader. It allows you to mark important points so that you can easily find them in the future. You can switch on speed reading mode if you wish. The maximum number of words per minute is 2000.
You can also change the font and background color to your liking. For example, if you like the yellowish tint of a worn book, you can set it as well.
---
Cool Reader
Cool Reader has an attractive interface that has an "aged paper" look with cool flipping animations. There are standard text customization features. It supports many formats, including OPDS and LitRes. You may find the app difficult to use, but you'll soon get used to it. Even though it looks old-fashioned, it is constantly being updated.
---
Aldiko Book Reader
Aldiko Book Reader has appealed to more than 30 million users. The app is not only a great place to read but also a shop that offers thousands of free and paid books. It is also possible to import your books for reading.
Aldiko has a simple interface and offers many useful features such as text highlighting, translation, bookmarks, font settings, and more. One of the notable features, however, is the support for EPUB, PDF, and Adobe DRM books.
---
AlReader
AlReader is one of the oldest reading apps for Android, and it hasn't changed much over the years. Nevertheless, it opens almost all formats with ease. While many other apps can only support basic formats like doc, HTML, PDF, AlReader breaks all records and even supports ZIP and GZ archives.